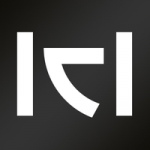 Kurppa Hosk
A brand and design agency.
About
Kurppa Hosk is a brand agency with 50+ employees and offices in Stockholm and New York. We solve complex business problems by combining the sharpest strategic minds with the best designers in the industry. We work with brave organizations – from early-stage startups, to some of the world's most admired companies and brands.
Among our clients are Scania, Sandvik, H&M, Esteé Lauder, Securitas, Pinterest, Dustin and Intrum. Kurppa Hosk is part-owned by Altor and belongs to the same business group as Cupole, Curamando, Conversionista, Animal and Keybroker, with whom we partner closely.