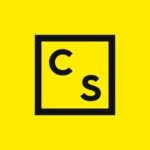 Creative Spark
Independent brand, creative and campaign agency.
Manchester , United Kingdom

2003 year founded
About
With our head offices in Manchester's City Centre, Creative Spark are an independent agency with a global reach. Our aim is to deliver brand experiences that drive engagement.
We believe in building strong and cohesive partnerships with our clients to develop innovative and effective strategies across brand, digital and film. We have been providing eye-catching and head-turning campaigns for over 13 years and will continue to create new spaces that excite our staff and clients.