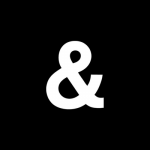 Accept & Proceed
London-based design studio.
About
We are Accept & Proceed. Actually, we are Accept & Proceed and you. We partner with visionaries. People who hunger for radical ideas. People who like radical action. People who don't flinch at the world we've been given to solve. We work with brands on beauty and change. We design with both the analytic and the aesthetic in mind. We're actively embedding ourselves into culture. We don't wait to create.
We give 1% of our turnover away. We are a certified B Corp, a new type of business legally required to consider the impact of our decisions on our team, clients, suppliers, community, and the environment.
Our podcast series, Endless Vital Activity, hosts conversations to inspire radical action.
We take every other Friday off to explore new worlds and bring back fresh thinking.
We've been voted the tenth best UK agency by our peers.