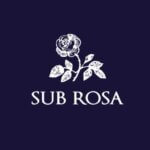 Sub Rosa
We are a team of creative problem solvers.
New York , United States

2009 year founded
About
Sub Rosa is a strategy and design practice helping organizations explore, learn and grow. We are solution-agnostic thinkers, designers and builders.
Our work is grounded in empathy. We begin by understanding the realities and ambitions of the participants in each interaction, and we design and build solutions based on this understanding.
We create interactions that stimulate meaningful conversations, behaviors, relationships and memories. In this way, we solve challenges and unlock opportunities for clients and communities.