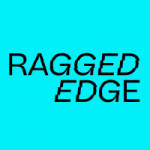 Ragged Edge
Where change happens.
London , United Kingdom

2007 year founded
About
We partner with ambitious businesses to define their most compelling truths. And we use them to create deeper, richer brands.
We build brands with integrity and substance. Brands with the power to form longer, more meaningful relationships with their audiences.
And because we work across every channel, our brands work wherever their customers are. On and offline. Globally and locally. Today and tomorrow.