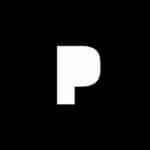 Principle Design
Melbourne based strategic design studio.
Melbourne , Australia

2008 year founded
About
We are Principle Design, we design with principle; a full service creative
studio of design strategists, specialising in brand strategy, graphic
design, wayfinding strategy, digital & print design.
Our unique design process is focussed on strategy. We're not just
graphic designers, we're visual strategists- we listen to your needs
and develop a design strategy to assist you in achieving your business
goals.
Our mission is to collaborate with principled organisations to develop
creative design strategies that amplify the impact of change makers
and innovators across the community, culture, corporate and built
environment sectors.
Updated
15 December, 2020