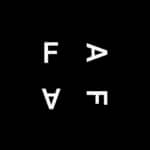 Freytag Anderson
Award winning design & strategy for ambitious brands.
Glasgow , United Kingdom

2013 year founded
About
We are Freytag Anderson, a specialist brand identity design agency. Founded by German / Scottish duo Daniel Freytag and Greig Anderson, we are an award winning design company working with clients all over the world. We are creators. Thinkers. Listeners. Doers. Bold and optimistic, our work brings brands and people together, helping businesses grow and evolve.
We like to think freely, we're not tied to any one philosophy, any single set of rules. So we treat every job individually, hand-picking a team according to what's needed. Then we experiment, investigate, explore. It's an approach that keeps us nimble. And lets us push beyond the expected every time.
Updated
24 November, 2020