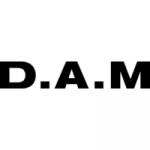 D.A.M
Through beautiful thinking we create beautiful work. Pretty. Smart.
Paddington , Australia

2017 year founded
About
D.A.M is a design business with a strong understanding of the impact aesthetics have in connecting with audiences and the benefit unique creative solutions can bring to businesses' commercial performance.
D.A.M was founded by a former Art Director & Designer for renowned international fashion houses; a former Creative Director for global branding consultancies; and a former leader of large advertising agencies and marketing teams.
D.A.M is an entrepreneurially minded business having started or assisted in the launching of three new businesses in the last year with sister companies FINCH and NAKATOMI.