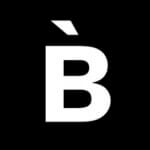 Bibliothèque
We are a London based design consultancy – building brands and spatial experiences.
London , United Kingdom

2004 year founded
About
We are a creative consultancy called Bibliothèque. We pride ourselves on our captivating design solutions, underpinned by meticulous attention to detail and innovative production.
Our wide range of clients require us to work across many areas of design, from branding to packaging, spatial to digital and retail to publishing. This experience has enabled us to provide fully integrated solutions across numerous business sectors.
Updated
24 November, 2020