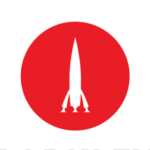 Barkley
We build modern brands for modern consumers.
Kansas City , United States

1964 year founded
About
arkley is an independent creative idea company.
Potent modern brands are whole brands — they need creative ideas across a wide spectrum, from business to marketing — all built around a core, long idea we call a Red Thread. This spectrum is our playground.
We are committed to knowing modern consumers better than anyone, and we're out to prove creativity can solve any problem.