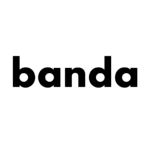 Banda Agency
The most effective independent agency in the world.
Kyiv , Ukraine

2011 year founded
About
We create projects that help your brand speak to people.
Clear strategic communication of each of our projects makes people see everything around them in a way they haven't before and it even helps reconnect with what's been long forgotten.