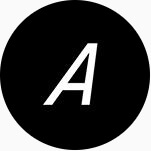 Afloat
We shape distinctive visual affairs within art, culture and commerce.
About
We believe in the power of visual design. That is why we aspire to create engaging concepts for a discerning clientele.
Alongside an ongoing dialogue with our commissioners we start to rigorously observe, research, experiment and subsequently develop an emotional response to the brief. At all times, we strive to cut through noise and create value through design. Our approach has been kindly described as 'quietly confident and bright with a touch of playfulness'.