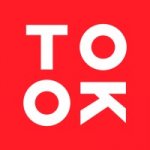 TOKO
Multidisciplinary Agency for Design.
Sydney , Australia

2001 year founded
About
Design by Toko is a graphic design studio creating thoughtful and contemporary design solutions in the varied domain of commerce and culture. From concept and design to realisation, the studio offers a full creative service within branding, digital, spatial and print design.
Since it's inception in 2001, Design by Toko has worked on a wide range of projects in equally as many industries. Collaborating with clients who seek distinctive and innovative design solutions through creative lateral thinking, quality design and execution.
Small-scale to monumental, local to global, start-up or established, it is the studio's pursuit to discover the ultimate potential of a project or brief. Resolving each design task with clarity, creativity and authenticity.
Updated
15 December, 2020