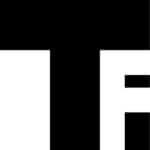 Thinking Form
Independent branding and design studio.
About
A multidisciplinary visual design consultant established in New York, in 2012. Our design based on the principles of modernism. Simple, applicable and timeless.
By simple means we focus on the logic and remove all unnecessary information to make an effective communication to our audience.
By applicable means that we make sure that our design will not only fit to all you necessary application needs but also aesthetically beautiful in all circumstances.
By timeless means that we design with no gimmick. Our aim is to make the design last for decades. A unique design make it memorable.
We design with tremendous curiosity and passion with combination of logic and precision.