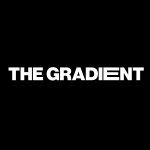 The Gradient
Digital Product Design Firm
Lviv , Ukraine

2016 year founded
About
Hello, We are The Gradient, a digital product design agency.
We help startups and enterprises to define, design, and launch digital products.
We're a team of experienced strategists, designers, and business analysts, working closely with companies of any size to design and launch digital products people love.
Product strategy, user research, rapid prototyping, UX/UI design, user testing, requirements management, analytics, and post-launch optimisation: everything that our clients need to build and launch a successful digital product.
Key clients: Qatar Airways, Daimler, Philips, JaJa Finance, B.TECH, Saudi Fransi Capital, Swan, Novalume, 4for4
Updated
15 December, 2020