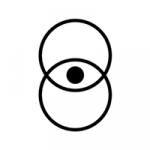 The Future Forward
Helping brands achieve greater influence by aligning strategy, design, and technology
New York , United States

2010 year founded
About
The Future Forward is a creative agency based in Brooklyn, NY and Portland, OR. We exist to help brands achieve greater influence by aligning strategy, design, and new technology.
Our name is a symbol of our philosophy. We seek to envision a positive future and then do our part to create it. Our mission is to help illuminate the way forward for brands, bringing their future into reality.
We believe in a holistic approach that includes strategic direction, design, and web development, all working together within one team. Our creative process enables us to uncover brand potential and opportunities for formulating an exciting and emotionally resonant visual narrative. This provides a strong foundation leading to the design and development of all key touchpoints.