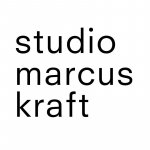 Studio Marcus Kraft
Graphic design studio based in Zurich.
About
studio marcus kraft is a swiss graphic design studio based in zurich. we create custom-made projects with strong visual narratives for national and international clients.
our focus is on elaborate design concepts, art direction, identities, publications, exhibitions, packaging, and digital – always with the bigger picture in mind, great attention to detail, and typographic quality. we are a collaborative practice that often includes a broader circle of specialists in order to meet each project's multi-disciplinary unique requirements.