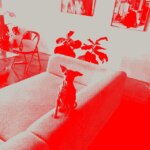 Special—Offer
A global creative studio focused on design, development, and digital output.
Los Angeles , United States
About
The studio partners with culturally motivated clients within the art, fashion, and music landscapes — bringing to life new digital ecosystems that showcase the breadth of content within a client's portfolio.
From conception to execution, Special—Offer considers the visceral factors that contribute to the user experience when interacting, shopping, or otherwise engaging within a branded digital environment. The landscape is broad and can come to life as a website, an app, a streaming platform, or another boundless digital entity.