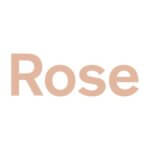 Rose
Multi-award winning branding specialists, London.
London , United Kingdom

1999 year founded
About
Rose specialises in creating, evolving and developing world-class brands. We help our clients connect more successfully with their audiences and build their brands.
Our work has been recognised by more than 150 international creative awards and we were announced International Design Agency of the Year at the Kinsale Shark Awards, 2019.