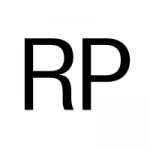 Regular Practice
Regular Practice delivers new creative directions for forward-thinking people.
London , United Kingdom

2016 year founded
About
We help creatively ambitious people, through our unruly yet carefully considered approach to the construction of visual identities and brands, to re-orient into new forward thinking and progressive market positions.
By interrogating the creative and technical potential of every project, we turn limitations into benefits. Our aim is to discover a design rather than wrestle it into existence.
Regular Practice is led by Tom Finn and Kristoffer Soelling. The office and its way of working was initially approximated when the two met during their studies at the Royal College of Art in London.