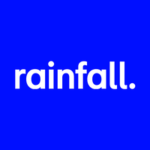 Rainfall
A design studio working with brands to define and express their experiences online.
Seattle , United States

2016 year founded
About
Founded in 2016, Rainfall is a creative studio and design agency with offices in Seattle and New York focused on user experience, visual design, and digital product design.
Rainfall is built on the simple idea that a brand's "experience" is not only how they express themselves visually, but how they make all of their touch points unique and engaging.