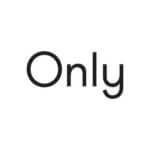 Only Studio
We create purposeful brand experiences through research, strategy and design.
Manchester , United Kingdom

2014 year founded
About
Only is an award-winning branding agency based in Manchester. We believe in the transformative power of simplicity. We partner with our clients to define their most compelling truths. And we use them to create brand ideas with the power to cut through.
Our approach to design takes inspiration from real people and has its goal in clarity of purpose and communication — out in the world and in business. By focusing on clear, strategic concepts, we create brands that stand out and connect with people. Our work spans industries and disciplines and is experienced across every channel.