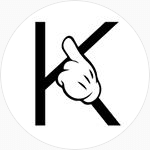 Koln
Graphic design & visual communication studio based in Madrid.
Madrid , Spain

2014 year founded
About
Since its creation in 2014 it has approached different areas –campaigns, visual identity, editorial, digital and web development– with the aim of reaching innovative solutions, always adapted to the needs of each project.
Koln Studio's eclectic visual language throws a different light on classic and avant-garde design. It's trademarks are immediately recognisable: conceptual solidness, a playful use of typography and experimental soul.
Beyond commercial and institutional commissions, since its early years Koln Studio has explored the paths of collaborative & self-produced creation through personal projects framed in the emerging art scene.