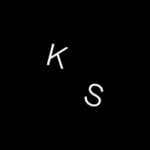 Kind Studio
A creative agency based in Brixton, London
Brixton , United Kingdom

2015 year founded
About
We are Kind Studio, an independent design studio based in London. We are multidisciplinary creatives working across all areas of graphic design and beyond.
We are two ambitious designers who have spent several years building a practice around providing beautiful and imaginative design to a wide range of brands, businesses and organisations.
We work closely with clients to consistently create solutions that both parties are proud of calling their own, and designing outcomes which are as beautiful as they are functional. It is always our aim to create impactful work, that finds the desired audience, drives business and inspires.