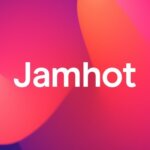 Jamhot
Creative & design studio.
Glasgow , United Kingdom

1997 year founded
About
Based in Glasgow, Scotland Jamhot is an international creative & design studio working with clients throughout the world. Simplicity & personality are at the heart of everything we do. When you work with Jamhot you deal directly with the studio founders working in close partnership with you to ask those important questions, challenge the status quo and move things forward. Born at sea in 2008 we've been floating about ever since.