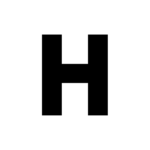 Heydays
Shaping what's next
Oslo , Norway

2008 year founded
About
Heydays is a design team tailored for ambitious companies in rapid growth or major change. We're here for those who challenge conventions and push for better. Through brand strategy, identity development, and product design, we help our clients shape what's next.
Advances in technology let us make more useful products. But it's first when they connect with us emotionally they have the power to become loved digital experiences. Working with brands and products as one, we tear down the wall separating heart and mind.
Our team gets the importance of gaining momentum. Designed to travel light and move fast, we help our customers push forward. In other words, we know how to serve your early-stage needs and simultaneously build the foundation of a great brand.
Teamed up with numerous of Norway's most recognized technology companies, we have shaped many of today's defining digital experiences. We love seeing our clients succeed, and our experienced team knows what it takes to get there.