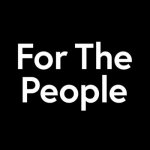 For The People
A design and strategy agency.
Australia

2014 year founded
About
We do branding and strategy.
We have a particular way of going about it.
We work with some impressive and
fascinating clients over the years.
We work with clients who are willing to take big swings.
We care about each other.
We care about the little details.
And we believe if something's worth doing,
it's worth doing For The People.