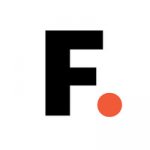 Fook
Brand and marketing studio. Toronto and Edinburgh.
Toronto , Canada

2016 year founded
About
We craft captivating brand identities and help businesses to grow.
From early stage startups to larger companies, we create original and thoughtful branding and bring it to life through print and digital marketing, website development, photography, and videography.
Our experience stretches across industries from real estate, to fashion, to entertainment, to health & wellness; with clients in locations from Costa Rica to LA.
When it comes down to it, we don't make things that just look good. We create brands that stand out, and marketing that works.