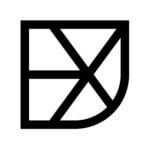 Experimental Jetset
Turning language into objects.
Amsterdam , Netherlands

1997 year founded
About
Experimental Jetset is an Amsterdam-based graphic design studio founded in 1997 by Marieke Stolk, Erwin Brinkers and Danny van den Dungen. Focusing on printed matter and site-specific installations (and describing their methodology as "turning language into objects"),
Experimental Jetset have worked on projects for Stedelijk Museum CS (SMCS), Purple Institute, Centre Pompidou, Dutch Post Group (PTT, KPN, TPG, TNT, PostNL), Réunion des Musées Nationaux (RMN), Le Cent Quatre (104), De Theatercompagnie (DTC), Musée d'Art Contemporain de Bordeaux (CAPC), Bureau Europa (NAiM), and the Whitney Museum of American Art.