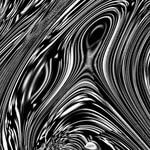 ELLA
Graphic design studio based in Los Angeles.
Los Angeles , United States
About
ELLA is a woman and minority-owned design studio based in Los Angeles, California. We bring multiple perspectives to the table for every project. We share a sense of responsibility for what we put into the world. Creative research plays a major role in our process. Mutual trust between us and our clients is essential. We prioritize marginalized voices.
We come with many questions, and conversations lead us toward the truest solution. We embrace complexity and contradiction. Logic appeals to us—so does humor and humility. Every project is an opportunity for growth.