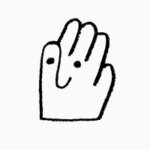 Bedow
Shaking off the formulaic with craft and ingenuity.
Stockholm , Sweden

2005 year founded
About
Always taking great pleasure in the work that we do, finding satisfaction in the simple acts of thinking and making. Since 2005, we've worked to build strategies and craft solutions for our collaborators, applying reason and rationality to the process of design.
But reason and rationality have limitations. Work only feels worthwhile when we combine rationality and craft with ingenuity, to shake off anything that feels formulaic.